The 2015 state fair season is upon us! I am sure you are just as excited as I am about the new foods and events that are happening during this years fair. I have had lots of people ask if I was going to do the challenge again…
I had so much fun last year but in reality it took months to plan, budgeting, and lots and lots of extra time. Every use of resources was entirely worth it, but I didn't want to set myself up for an annual event. I am thinking maybe every 3 years, or even 5.
I will of course be trying the new foods and attending more times than needed but hey, over indulgence is my specialty. I will still be posting to Twitter any great findings and will be on the prowl for fun people to chat with.
The new foods list looks exciting and I can't wait to dig in.
Since it's Thursday how about a #TBT….
The anticipation and excitement of last year's opening day.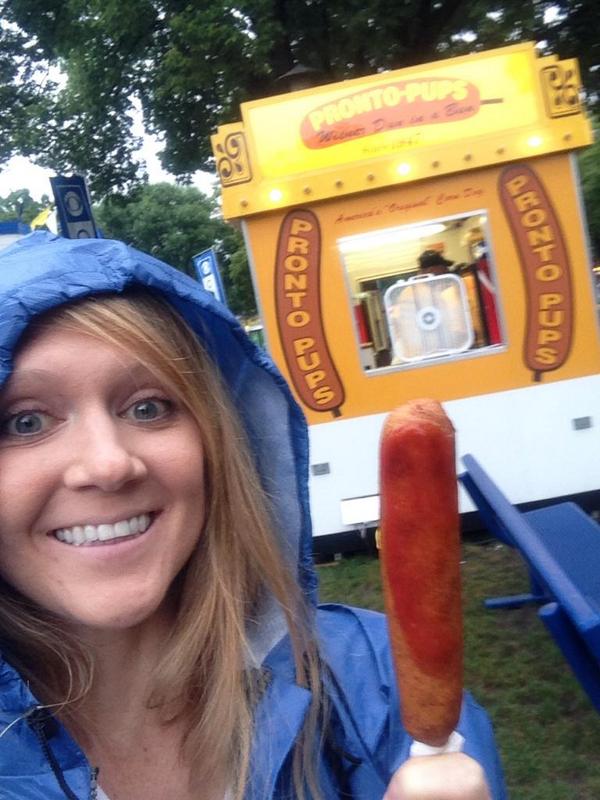 I cannot wait to see all my fellow Minnesotans celebrating the last few weeks of summer and enjoying themselves at such a great event. 
See you all at the fair!